VISIT OF THE MINISTRY OF ECONOMY AND FINANCE OF THE GOVERNMENT OF CANTABRIA TO OUR PLANT IN AMBROSERO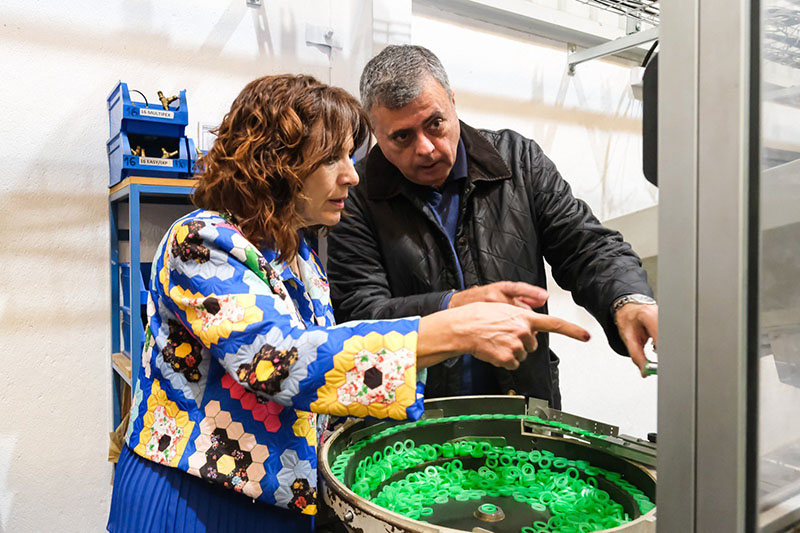 Last Wednesday we received the visit of the Minister of Economy and Finance of the Government of Cantabria, Ms. Ana Belén Álvarez, accompanied by the general director of the Cantabrian Institute of Finance (ICAF), Mr. Jesús Bulnes, at our factory in Bárcena de Cicero (Cantabria).
During this visit, we showed the Ministry and her team the different manufacturing processes for cross-linked polyethylene (PEX) and multilayer pipes, as well as the new range of polyphenylsulfone (PPSU) fittings that we carry out at this plant.
The general director of Blansol, José Andrés Santiago, informed the Minister of the expansion process that the company is undertaking both in the national market and in foreign markets.
In this sense, it should be noted that Blansol expects to close the 2023 financial year with a growth in its turnover of more than 20%.
We also inform the Ministry of the investment process, for an amount of more than 5 million euros, that we are undertaking in this factory consisting of the acquisition of machinery to increase our production capacity and increase our competitiveness.