BLANSOL AT ISH FAIR (FRANKFURT 2023)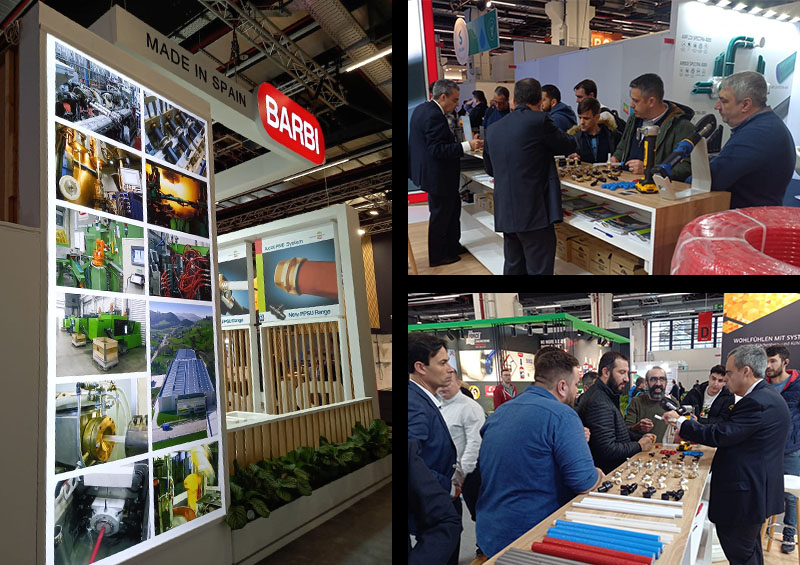 Blansol has just participated in the ISH Fair, the most important event in our sector at a European level.
At the Frankfurt Fair we have presented our ranges of PEX (PEX-A and PEX-B), PERT and multilayer pipes (PEX-Al-PEX and PERT-Al-PERT) as well as our different joining systems for PEX pipes ( sliding sleeve system, press-fitting and plastic expansion ring system) and for multilayer pipes (press-fitting system and push-fit system without tools).
All these products are manufactured by Blansol in Spain at our factories in Bárcena de Cicero (Cantabria) and Palau de Plegamans (Barcelona). Our status as manufacturers allows our customers to save on their purchases and provide themselves with high quality products at very competitive prices.
What is more, at the ISH we have presented our range of polyphenylsulfone (PPSU) fittings for cross-linked and multilayer polyethylene pipes that Blansol and the most important manufacturers in Europe have launched as an alternative to traditional fittings.
Although PPSU is a high-quality material, Blansol can offer its customers PPSU fittings at a much more competitive price than traditional fittings.
After the Fair, our team is at your disposal and happy to discuss a collaboration with you. Shall we talk?