PEX-a pipes
Cross-linked polyethylene pipes produced by the peroxide method
PEX-a pipes. Characteristics.
The use of PEX-a pipes is very handy for the installer. This is a consequence of all the advantages that Blansol Barbi PEX-a pipes:
Great flexibility and resistance to high pressures.
Lower radio of curvature than other types of pipes.
Thermal Memory.
Great capacity of elongation.
Types of PEX-a pipes manufactured by Blansol.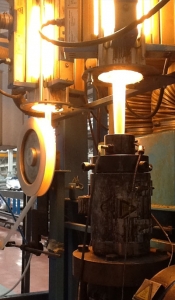 Blansol also manufactures PEX-a pipes with oxygen barrier and isolated PEX-a pipes.
PEX-a pipes with oxygen barrier. We recommend the use of PEX-a pipes with oxygen barrier for applications that include a closed circuit and with great length, such as Underfloor Heating installations.We also recommend the use of PEX-a with oxygen barrier in heating by radiators installations.
Isolated pipes. The main advantages of isolated pipes are the reduction of heat losses with the inherent energetic saving and also to avoid condensations. For those reasons, the use of isolated pipes is recommendable in all types of installations.
Contact us!
Do not hesitate to contact us if you want more information about our PEX-a pipes : price list, conditions, etc.
We will be willing to speak with you about the possibilities of collaboration between our companies.
Contact us and you will work with a reliable partner who will provide you with an excellent range of products and customer service. Contact Blansol and take advantage of our magnificent prices.