INTERNATIONAL VOCATION
For many years, in BLANSOL we have been aware of the opportunities that foreign markets present.
Thanks to this strategy, we export our complete systems for the plumbing and heating industries to more than 50 countries and the exports already exceed 65% of our total sales. The process of creation of the Single European Market and consequently the elimination of any kinds of barriers lessens the differences between local and foreign markets. We consider that our local market has been extended and that it includes not only Spain but also France and Portugal.
We commercialize directly our products all over Europe, included the countries of the former Soviet Union, as well as the North of Africa and Latin America.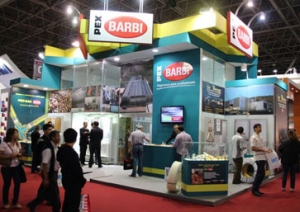 Our international vocation is implemented through the following measures:
– Participation in the most important international Trade Fairs of the sector: Madrid, Barcelona, Paris, Milan, Frankfurt, Moscow, Kiev, Casablanca, etc.
– Complete range of products attending the specific demands of each export market.
– Obtain the homologation certificates of our products extended by the national quality organizations.
– Export department formed by highly qualified professionals with great experience on the foreign markets.
– Network of agents on the export markets.