PEX-b pipes
Cross-linked polyethylene pipes produced by the silane method.
Present in more than 50 countries worldwide, Blansol offers you the whole range of PEX-b pipes produced in his factory in Bárcena de Cicero (Cantabria) at really competitive prices.
Blansol's customers are the wholesalers. We will be willing to work with the plumbers but we will only sell to the wholesaler. We want to have a transparent relationship with our partners.
The major advantage of Blansol PEX-b pipes is their great resistance to pressure and to high temperatures, thanks to the Monosol technology used in the production of the pipes which creates tridimensional unions between the pipes.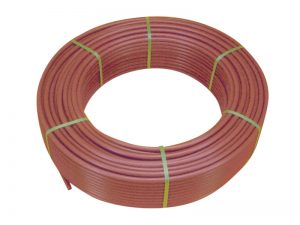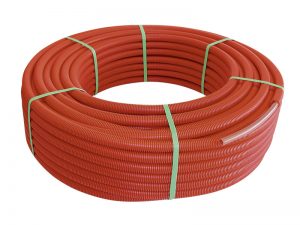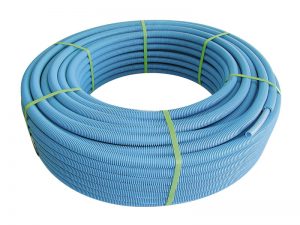 Blansol range of PEX-b pipes.
PEX-b pipes.
Corrugated pipes. Simple pipe in pipe or double (also called DUO pipes).
PEX-b pipes. Blansol is one of the most efficient European producers of PEX-b pipes thanks to the use of the Monsil Technology in the production of the PEX-b pipes in his factory in Bárcena de Cicero.
Corrugated PEX-b pipes (pipe in pipe). Blansol produces two different corrugated pipes. Simple pipe-in-pipe and double pipe-in-pipe (DUO).
Advantages of corrugated pipes.
External protection. The corrugated pipe provides with an external protection that prevents from damages that could appear in the surface of the pipe.
Easy substitution. The corrugated pipe allows an easy substitution of the pipe in case of need. Thanks to the use of the corrugated pipe you will just take out the damaged internal pipe by pulling it out and introducing the new pipe with no need of major work.
Blansol produces the range of corrugated pipes in just one process in the Plant of Ambrosero (Cantabria). This efficiency lets the company offer their clients extremely competitive prices.
Contact us!
Do not hesitate to contact us if you need more information about our PEX-b pipes : price list, conditions, etc.
We will be happy to speak with you about the possibilities of partnership between our companies.
We are searching partners to distribute our products. Contact Blansol and we will offer you an excellent range of products at unbeatable prices.