INTERNATIONAL EXHIBITION "AIR CONDITIONING AND REFRIGERATION – C&R 2021"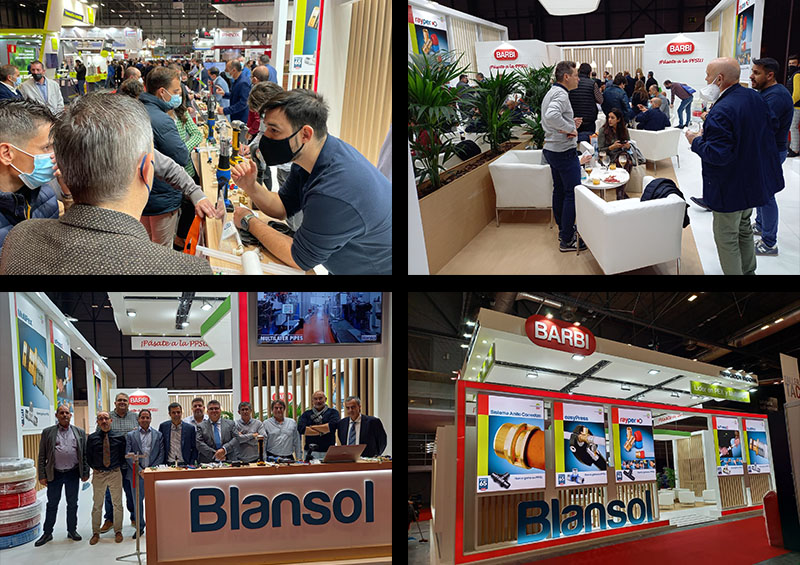 After the fair and back at the office, from Industrial Blansol (Barbi) we want to thank all our clients and friends and, in general, all the people who have visited our stand.
It has been 4 days of intense work (meetings, interviews, product demostrations and first contact) and why not, also of sharing a few moments of rest with all of you.
At Blansol we are very satisfied with the development of the Fair and with the interest that professionals in the sector have aroused in the new ranges of PPSU fittings for polyethylene (PEX) and multilayer pipes (PEX-Al-PEX and PERT-Al-PERT).
Professionals have appreciated the studied design of the PPSU fittings, the quality of their material and their extraordinarily competitive price.
We want to thank so many people who have visited our stand for their interest, our friends from Comercial Mariano Juan, Covasa and Klauke,  all our comercial team members, as well as the sympathy and professionalism of the catering team of "De olla y sartén".
Without all of you, the success of the stand would not have been possible. Thank you very much indeed!