General advantages of multilayer pipes
Price. The price of the multilayer pipes is lower than the price of the traditional copper pipes.
Malleable. The installation is carried out in an easy, quick and economical way since multilayer pipes:
Have enormous possibilities of curvature in cold conditions.
They keep the given shape. Once the multilayer pipe has been bent, it keeps its shape. In this sense, multilayer pipes behave more as a metallic pipe rather than as a plastic pipe.
Minimal elongation. Longitudinal elongation of multilayer pipes is practically the same as of copper pipes. This eliminates a traditional disadvantage of plastic pipes.
Suitable for visible installations. Thanks to the aluminium layer, multilayer pipes keep the aesthetic appeal in visible installations since they keep straight even after water at high temperatures has flowed through them. This allows to increase the distance required between staples or fixing brackets.
No need of protection. Multilayer pipes cannot be damaged by any material used on the building site (plaster, cement, mortar, etc.) and due to these special characteristics, they can elongate without the need of an air chamber.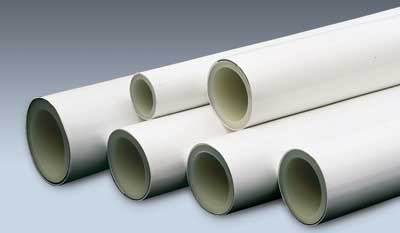 Oxygen barrier. The aluminium layer of the multilayer pipes works as an oxygen barrier and helps to delay the oxidation of the metallic elements of the heating installations.
Resistance to high temperatures. Multilayer pipes resist continuous temperatures of 95ºC with peaks till 110ºC.
Resistance to high pressures. Multilayer pipes resist a pressure of 10 kg/cm2 at 95ºC.
Longer life of the pipe. The life of multilayer pipes comes to 50 years according to work conditions.
Lightness. Multilayer pipes are even 7 times lighter than copper pipes.