Sliding sleeve fittings for cross-linked polyethylene pipes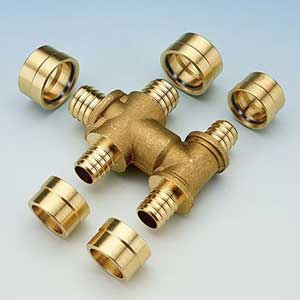 Blansol offers his clients a complete system (Barbi fittings) since the company manufactures not only the polyethylene pipes (PEX-A and PEX-B) but also fittings which are compatible for both types of pipes.
Blansol Barbi system includes an extensive range of brass sliding sleeve fittings, exclusively designed by Blansol, which will let you do your plumbing and heating installations in a fast and safe way with very competitive costs.
The exclusive design of Barbi fittings will guarantee a total hermetic joint of the union and a superior resistance than the resistance of the pipe, without needing to use O-rings or bicones, elements always subject to ageing.
In three simple steps you will obtain a 100% safe union.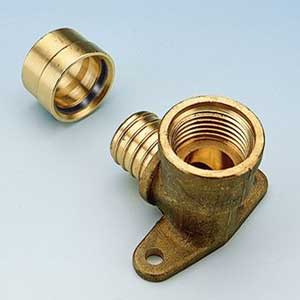 All this together with the guarantee that our 30 year experience implies. In this time, the Barbi system has been used in millions of meters of pipes installed in more than 50 countries all over the world.
Finally we remind you that, apart from this BARBI sliding sleeve system for PEX pipes, Blansol also offers the press fitting system for PEX pipes (Easypress system).